Nerve Health Product Buyer's Guide (updated September 2023)
Neuro Health Neuropathy Support Formula Review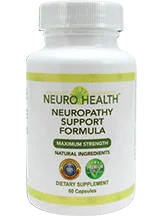 Neuro Health is not one of the big, well-known supplement brands, so we were curious to investigate their formulation of a nerve health product. As the name suggests, this Colorado-based company is only concerned with products that provide a solution to the symptoms associated with peripheral neuropathy. Indeed, it appears to be the only product they manufacture and sell! We usually feel more confident with promoting products from companies with a wide variety of supplements, but we also like to keep an open mind, and with Neuro Health we found an exception to our 'rule'. 
The co-founder of Neuro Health had endured pain and discomfort from diabetic neuropathy symptoms for many years. Like many fellow sufferers, he had intense foot pains and numbness, and often found even basic functions such as walking and sleeping difficult to manage. After trying out many medications and supplements, some more effective than others, he decided, together with his co-founder, to experiment with the best ingredients and create a new formula for the market. Eventually, Neuro Health Neuropathy Support Formula was born. With 8 natural ingredients, all proven to provide relief from neuropathy symptoms, they developed what they claim is the most powerful nerve support supplement on the market today. 
We were happy to see that this product is manufactured at a facility in Illinois, USA which is FDA inspected and has GMP certification, but it's ultimately the formula that gets you the results, so does this product have what it takes?
Is Neuro Health Neuropathy Support Formula Effective?
In order to discern whether or not a supplement is effective, we first look at the ingredients found in each serving. In the case of Neuro Health Neuropathy Support Formula, a daily serving size of 2 capsules is said to supply the nerves with the nutrients they need to reverse the damage that causes pain and numbness.
The formula contains 600mg of Alpha-Lipoic Acid as well as 300mg Vitamin B1 (as Benfotiamine). These are two of the main ingredients that have been proven to deliver the widely-touted health benefits for nerve health. While these are the same daily doses as we found in our #3 pick, this formula was elevated to our #2 spot because of the extra ingredients it contains for additional health benefits. Although the quantities of these ingredients are impressive, we would have preferred to see the use of R-Alpha-Lipoic Acid, which we found in our #1 pick, because it's a more bioavailable form and therefore provides quicker relief.
The other natural ingredients that complete Neuro Health's formula are a combination of vitamins B2, B6, B12, D, C and Folate. Folate is the natural form of Vitamin B9, and is better absorbed than that from food sources. While we applaud its inclusion in the formula, the more active form of Folate, Methyl Folate (5 MTHF), would have been even more powerful and effective. We would have also preferred to see a higher dose, because 200mcg is only 50% of the daily value our bodies need, and half the amount found in our #1 product. And while we did appreciate the transparency of the labeling that declares how much of that ingredient was composed of Folic Acid and how much of Folate, it simultaneously clarifies that more than half of the 200mcg Folate is actually the synthetic form of the vitamin that is not always metabolized efficiently.   
The reviews and testimonials for this supplement were somewhat mixed but on the whole, good. The ones we found from the company itself claimed outstanding and rapid success for patients with a variety of chronic disease ailments, from those suffering with diabetic neuropathy to those with symptoms from other chronic illnesses and treatments such as chemotherapy and radiation. Some customers definitely saw improvements in their mobility, numbness and pains, while others didn't notice much of a difference. We also found reviews that mentioned how easy to take the capsules were which is another, practical benefit. 
Is Neuro Health Neuropathy Support Formula Safe?
In general, this product is marketed as natural and safe. The company tells us that there have been numerous clinical trials using the ingredients contained, and that they were found to be safe and well tolerated. In an unusually transparent and refreshingly honest disclaimer, Neuro Health does also state that in rare circumstances, some people may experience certain side effects, such as stomach discomfort due to high levels of Vitamin B12. In those instances, they recommend discontinuing use and consulting with your doctor. As a general rule, it is always recommended to speak to your doctor before taking any new supplement, especially if you are pregnant, nursing, have any health conditions or are taking other medications.
Neuropathy Support Formula is manufactured at an American facility which is FDA inspected and has the standard cGMP certification, which is excellent. However, there is no further information on whether initial or 3rd party testing is carried out. Neither do we know if the ingredients are GMO-free, nor does it mention if the product is suitable for vegans or vegetarians. This is the sort of information that consumers look for and like to have clearly stated on the product label.
Summary
Neuro Health has the right idea by formulating their product with many of the key ingredients to help support nerve health and combat associated pains. The ingredients chosen are 100% pure and natural, and scientifically proven to tackle the common symptoms of peripheral neuropathy. However, we would have gone further and added more of the key ingredients from our must-have list, such as Magnesium Glycinate, and Corydalis extract, and a bioavailability enhancer such as BioPerine® that would have also improved this product's efficacy. We would have also increased the strength of some of the daily doses, as well as the form and quality of ingredients such as the Folate and Alpha-Lipoic Acid. We were happy to see labeling with the relevant details clearly stated, with no attempts at disguising quantities, although a mention somewhere of the company's testing methods would have been helpful, and 3rd party testing would have elevated this product even higher in the rankings.
At a price point that is slightly lower than the average health supplement, special discounts on multiple purchases and mainly good reviews, we are confident you'll agree that this boutique supplement punches above its weight in the nerve health department. We didn't feel that it was close to our #1 pick, but it did deserve its place as our second choice.
What You'll Discover:
✓
Which nerve health supplement is the BEST BUY and comes with a great GUARANTEE!
✓
Which formula and ingredients are the most EFFECTIVE and work the fastest?
✓
How NOT to get ripped off! BE AWARE of poor quality and cheap products.
Top 6 Items to Consider:
Ingredients
Cost Per Serving
Product's Testing Results
Company's Reputation
Consumer Reviews
Return Policy & Satisfaction Guarantee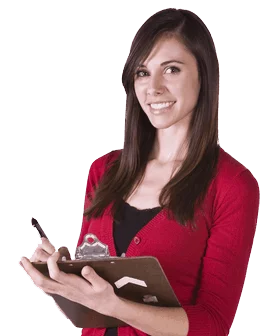 Sign Up For Our Newsletter!
We will send the latest and most relevant information regarding nerve health supplements straight to your inbox to keep you updated and informed.
Our promise: We will never share your contact details unless you give us permission. And we will only ever send you information that is helpful and significant.