Nerve Health Product Buyer's Guide (updated March 2023)
Barton Nutrition Nervala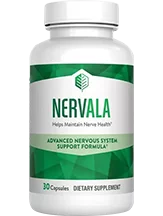 Barton Nutrition's Nervala is our next product up for review. Joe Barton and Dr. Scott Saunders are the faces behind Barton Nutrition, who say that they formulate nutritional supplements that meet vitamin and mineral deficiencies, helping to support key health functions such as circulation, metabolism and digestion. They claim that their Nervala capsules support a healthy nervous system and help to maintain nerve health, which may result in relief from the classic symptoms of peripheral neuropathy pain. We examined the label and websites and perused customer reviews in order to compile a comprehensive report on this product. Continue reading this review to see if this is the nerve health supplement for you.
Is Barton Nutrition Nervala Effective?
In order to discern whether or not this supplement is effective, we must look at the list of ingredients, and the quantities and qualities of each ingredient. 
Unlike many other nerve health supplements, Nervala contains only two active ingredients, Benfotiamine and Alpha-Lipoic Acid. The Benfotiamine amount is 75mg. This ingredient is a fat-soluble B1 vitamin that can help to repair and nourish the nerve linings, giving them nutrients and taking away the toxins. According to the scientific data, this ingredient, together with the Alpha-Lipoic Acid, can help to relieve nerve pain and also help prevent it from returning. There is no doubt that including Benfotiamine was a wise move to ensure that Nervala is an effective supplement, but we would have much preferred to see a much larger dose of it included in the formula, as was the case in our top two supplement choices.
The other main ingredient in Nervala is 600mg of Alpha-Lipoic Acid. This is significantly more than the amount found in many other nerve health supplements on the market, and the same amount as found in out #2 Pick. Whilst we saw this as beneficial, readers should be aware that more does not necessarily mean better. In this case, we were only partly impressed. The beneficial compounds in this powerful antioxidant have been proven to counteract free radical attacks, reduce inflammation, cool down the heat and therefore quickly restore full function to the nerves. Whilst this is excellent news, and surely helps to ensure that this is an effective product, we would have increased its efficacy by using the more bioavailable form, R-Alpha-Lipoic Acid, or a mixture of the two types such as we found in our #1 Pick. There is always something to be said for quality over quantity.
We noted that in addition to the two active ingredients, there are ingredients for the capsule coatings themselves that include gelatin. Whilst Barton Nutrition doesn't include any dietary information on it's website or product label, the inclusion of this ingredient makes this supplement unsuitable for vegans and vegetarians, but we understand that the company is actively considering switching to vegetable-only capsules.
We reviewed customer testimonials on the company's own website as well as 3rd party sites, and on the whole they were positive. Most customers reported some degree of relief from their neuropathy symptoms; they had less numbness, less tingling and better sensation in their feet and hands. We were happy to see that the product comes with an excellent money-back guarantee, but with reviews showing that this product is generally an effective one, happily, most customers will not have to use this benefit. 
Is Barton Nutrition Nervala Safe?
There are no mentioned side effects of taking this product. As with any new supplement or diet introduced into your daily life, we always advise talking to your healthcare professional about possible contraindications of any pre-existing medical conditions or medications that you are taking. Supplements work differently for everyone and the effects vary between individuals so it is always a good idea to run any health changes with a professional.
Although this supplement is doctor endorsed, and most of Dr Saunder's patients have had success with this product, we were disappointed to find that Barton Nutrition had a distinct lack of safety and testing information on their company website, let alone any mention of third-party testing – something we always advocate for.
Summary
Barton Nutrition Nervala seems to be a fairly good quality nerve health supplement. Although its formula only consists of two main active ingredients, they are both relevant, scientifically proven ones and seem to work effectively for a good proportion of people. In addition, it is marketed with relevant information on the company website to explain exactly what is contained in the product and how it will help to fight nerve pain and damage. We were also pleased to discover that the company offers financial savings on multiples of products, and has an amazing 365-day 100% satisfaction guarantee, which are not benefits that all manufacturers offer.
However, we were less than satisfied with the quality of the Alpha-Lipoic Acid used in the formula, the quantity of the Benfotiamine and the lack of any other beneficial ingredients. The suggested use of this supplement is two capsules per day for the first two months, meaning that with only 30 capsules per bottle, this supplement is twice as expensive as other comparable nerve supplements. It is therefore misleading to state that there are 30 servings per bottle, and would seem to imply that the dose supplied isn't strong or effective enough, at least for the first 60 days. Those are the areas we think that Barton Nutrition could have improved on.  
What You'll Discover:
✓
Which nerve health supplement is the BEST BUY and comes with a great GUARANTEE!
✓
Which formula and ingredients are the most EFFECTIVE and work the fastest?
✓
How NOT to get ripped off! BE AWARE of poor quality and cheap products.
Top 6 Items to Consider:
Ingredients
Cost Per Serving
Product's Testing Results
Company's Reputation
Consumer Reviews
Return Policy & Satisfaction Guarantee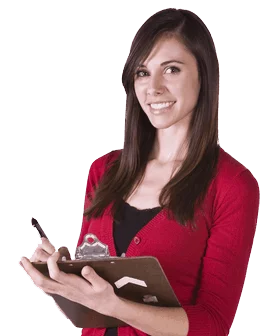 Sign Up For Our Newsletter!
We will send the latest and most relevant information regarding nerve health supplements straight to your inbox to keep you updated and informed.
Our promise: We will never share your contact details unless you give us permission. And we will only ever send you information that is helpful and significant.